Do YOu Need Atlanta Mold Remediation?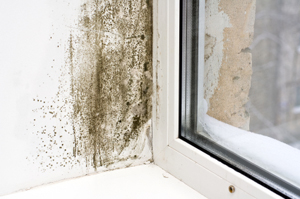 You probably never think about the crawl space under the home or what type of condition it is in. You may even go years without ever looking in this area; however, once mold starts to grow in a crawl space, Atlanta mold remediation will be necessary before mold spores start to mix in with the indoor air of your home. Since the air from your crawl space can infiltrate approximately 40% of the air in your home, professional mold removal must be done to ensure that your indoor air stays healthy.
Your dark, damp crawl space is the perfect breeding ground for mold. Overtime, toxins from the mold can develop, which is why you need someone like Southeastern Crawlspaces. Not only do our experts use the most advanced mold inspection and removal equipment, they also know the correct procedures for mold remediation in Atlanta. This process can be extremely dangerous for the inexperienced. When you find yourself in need of professional mold and mildew removal, call on our professional Atlanta crawl space insulation and mold remediation experts.
Our Atlanta Mold Remediation Services
Mold Remediation
Mold Removal
Crawl Space Insulation
Mold & Mildew

Crawl Space Sealing
Mold Inspection
Black Mold Removal
Mold Inspection & Removal

Mold Remediation Service
Black Mold Remediation
Crawl Spaces
Crawl Space Encapsulation
We Provide Mold Remediation to the Following Towns in Georgia
Atlanta, GA | Dunwoody, GA | Marietta, GA | Decatur, GA | Roswell, GA | Kennessaw, GA | Sandy Springs, GA | Buckhead, GA | Brookhaven, GA | Alpharetta, GA
Recent Articles About Mold Remediation
If you are looking for Atlanta Mold Remediation then please call 404-821-2711 or complete our online request form.