WHy You Need Atlanta Crawl Space Encapsulation in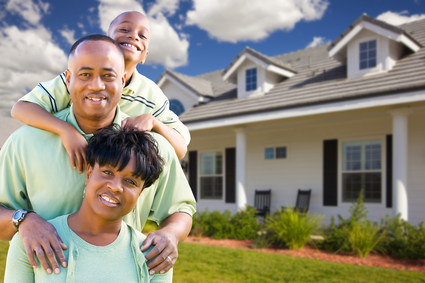 Atlanta crawl space encapsulation offers many benefits. Below you will find the top 5 advantages of crawl space encapsulation.
1) Lower energy costs: Our professional crawl space encapsulation services will provide insulation to the walls of your crawl space which results in a 10% to 20% annual savings on your home energy bill. This crawl space service will actually pay for itself over time!
2) Home comfort is increase : Crawl space encapsulation can help prevent your floors from becoming cold during the winter months. It is great for maintaining a comfortable temperature of hardwood floors as well as tile floors. Not only does it help keep your floors from feeling cold, it also keeps your home from feeling humid and wet during the summer months.
3) Eliminate musty odors: Atlanta crawl space encapsulation will get rid of moisture from under your home; therefore, this means no musty, wet odors will be dispersed into your home via the air conditioning unit.
4) Increased air quality: With an unsealed crawl space, the moist environment is a breeding ground for mold and mildew which can be circulated throughout your home. When the presence of moisture is eliminated in your crawl space, there will be no more humid unconditioned air coming into your home. Crawlspace encapsulation promotes clean air circulation throughout your North Georgia home, making your indoor air healthier to breathe for everyone residing in your house.
5) Eliminates insect infestations: When the moisture in your crawl space is reduced, it can eliminate a damp, moist environment that insects such as termites need to survive. With crawl space encapsulation in Atlanta, you can help eliminate the threat of creepy crawlies in your home.
For more information on how crawl space encapsulation can benefit you and your family, contact our Atlanta crawl space insulation technicians today.
Our Atlanta Crawl Space Encapsulation Services
Crawl Space Encapsulation
Crawl Space Insulation
Crawl Space
Crawl Space Sealing

Insulate Crawl Space
Crawlspace Encapsulation
Crawl Space Waterproofing
Vapor Barrier

Crawlspace
Crawl Space Vent
Crawlspace Insulation
Crawlspace Sealing
We Provide Crawl Space Encapsulation to the Following Towns in Georgia
Atlanta, GA | Dunwoody, GA | Marietta, GA | Decatur, GA | Roswell, GA | Kennessaw, GA | Sandy Springs, GA | Buckhead, GA | Brookhaven, GA | Alpharetta, GA
What Atlanta Homeowners Are Saying About Us
Southeastern Crawlspaces is Rated: 3 / 3
based on these 1 happy customer reviews.
---
"The new insulation really works well. The attic is surprisingly warm...just a touch colder than the house."

- John Atlanta , GA | Rated: 3 / 3
Recent Articles About Crawl Space Encapsulation
If you are looking for Atlanta Crawl Space Encapsulation then please call 404-821-2711 or complete our online request form.