About Southeastern Crawlspaces: Atlanta Crawl Space Insulation Experts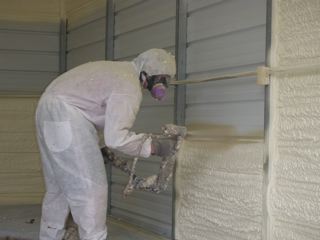 Owned by Adam Smith, Southeastern Crawlspaces is the premier Atlanta crawl space insulation company that uses top of the line crawl space closed cell spray foam and crawl space encapsulation products. Our company has been in business since 2007 with hundreds of satisfied customers in the North Georgia area. All of our work comes with a limited lifetime warranty.
Over the past few years we have insulated many different sizes and types of Atlanta crawl spaces. Our professional Atlanta crawl space insulation and encapsulation service will help to insulate the walls of your crawl space which can result in 10-20% savings on your utility bills. Our crawl space insulation service is one home improvement that will quickly pay for itself.
We are licensed and insured by the state of Georgia. You can view our Insurance Certification here.
Let Us Know How We Did

We Provide The Following Atlanta Crawl Space Services
What Atlanta Homeowners Are Saying About Us
"Thanks for yours and your guys' great craftsmanship. They are a good rew and conscientious workers for sure. I will be back in touch on my shop figures." Gary
If you are looking for an Atlanta and North Georgia crawl space insulation specialist then please call 404-821-2711 or complete our online request form.