Decatur Crawl Space Insulation: The Premier Company For Your Needs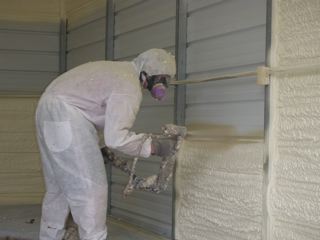 Our company has been in business since 2007 with hundreds of satisfied customers in the North Georgia area. All of our work comes with a limited lifetime warranty. Over the past few years, Southeastern Crawlspaces has insulated many different sizes and types of crawl spaces. Our professional Decatur crawl space insulation and encapsulation service will help to insulate the walls of your crawl space which can result in a significant savings on your utility bills. Our crawl space insulation service is one home improvement that will quickly pay for itself.
Southeastern Crawlspaces - Decatur Crawl Space Encapsulation
Our expert Decatur crawl space encapsulation experts have the experience to properly and effectively seal any type of crawl space, residential or commercial. We employ crawl space experts in Decatur who know and abide by all county and building codes. When you hire us you can feel confident that your Decatur crawl space insulation job will be done correctly.
Decatur Crawl Space Sealing
When it comes to Decatur crawl space sealing, our specialists are well trained, prompt and always professional. We offer professionaland Decatur crawl space sealing service that will insulate the walls of your crawl space and result in 10-20% savings on your home energy bills.
Decatur Crawl Space Encapsulation
Decatur Crawl Space Repair
Decatur Crawl Space Insulation
Decatur Crawl Space Sealing

Decatur Insulate Crawl Space
Decatur Crawlspace Encapsulation
Decatur Foam Insulation
Decatur Vapor Barrier

Decatur Spray Insulation
Decatur Crawl Space Vent
Decatur Crawlspace Insulation
Decatur Crawlspace Sealing
Services We Provide in Decatur, Georgia
Decatur Closed Cell Foam Insulation
The closed cell foam gets its name from its individual chemical reaction. During the installation process the tiny cells that are created during the chemical reaction are not broken and are packed together. These little cells are filled with gas allowing the material to rise and become an excellent insulator. As mentioned earlier the higher the foams density the heavier, or stronger the foam will become. This type of foam carries a density strong enough to improve the structural integrity of the building it is applied to. Due to the higher density of this material it requires the use of more material resulting in a higher project cost. Some advantages of this foam includes its higher R-Value per square inch compared to open cell foam also, this foam is vapor resistant cutting out the additional cost of the vapor retardant material that open cell foam requires and it has the ability to improve the structural integrity of the building it is applied to.
Article Source: http://EzineArticles.com/6810817

If you are looking for a professional Decatur crawl space insulation specialist then please call 404-821-2711 or complete our online request form.