Top Reasons You May Need Crawl Space Repair in Atlanta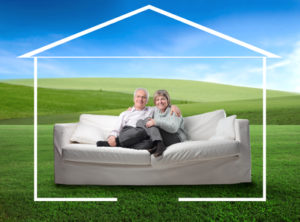 While the average Atlanta homeowner may not give their crawlspace much thought, sometimes you have no choice. If you end up finding yourself in need of repairs for this area of your home, it's going to be all you can think about. However, on the other hand, if these repairs are not handled properly, they will only lead to more issues.
In fact, in many cases, shoddy Crawl Space repair work ends up doing more harm than good. That should be noted because many homeowners also assume that they can DIY their seemingly minor Crawl Space repair problems. The bad news is that this can take an otherwise inexpensive repair need and create one that is actually a major concern.
What You Need to Know
So what are some reasons you might need crawlspace repairs? And what types of concerns should you watch for?
At some point you may want to add to, replace or introduce insulation to your crawlspace. This helps make it more energy-efficient, saving you money on your monthly energy bills and helping to make your household more environmentally responsible. However, make it a point not to introduce fiberglass insulation to a damp crawlspace. Paper faced insulation can be a breeding ground for mold under standard circumstances. Add to the mix already damp conditions and you are going to have a serious issue to contend with.
Ignoring the need for a drainage problem, or having a system improperly installed, is another issue. There is a common misconception that it is alright for your crawlspace to take on a certain amount of water. As a general rule, there is no part of your house that should have standing water and so you may need to have a drainage system installed, in a prompt and professional manner. Make it a point to have this issue dealt with so you can avoid the issues that can occur as a result of taking on water.
Adding more vents for the crawlspace, as opposed to opting for an encapsulated crawlspace, is another erroneous decisions that can lead to problems in your crawlspace, as well as the first floor of your home. Humid conditions outside can actually circulate into your crawlspace ventilation, adding to the moisture instead of removing it. Plus, this often causes the crawlspace ventilation to enter the first floor of your home, making it damp as well, instead of doing away with it.
As with paper faced fiberglass insulation, even spray foam insulation should not be used in a crawlspace that is wet, or even damp for that matter. Moisture intrusion can easily cause your spray foam insulation to pull away from the wall. Mold development and rot is also another very real concern. Make it a point to protect your walls and your home by avoiding this. Rot development in your crawlspace can lead to the very foundation and structural integrity of your home being compromised.
The best way to avoid having any issues with your crawlspace is to make certain that you only work with an established professional, in order to make the most of your project.
Getting the Most Reliable Service
Locals here know that Southeastern Crawlspaces is the only name that you need to know for great service and superior results. We take great pride in the work that we do, which is clear from the results that we are able to get for our clients. For over a decade now, we have been providing customers with the best possible service, securing our role as the local leading service provider.
Let our team of professionals assess your crawlspace and provide you with the quality repairs that you want, need and deserve. We want to be able to help you protect your home, right down to the crawlspace. We believe in hard work and a dedication to customer satisfaction, so let us show you what a difference that type of approach will make for the outcome of your project.
If you are looking for Atlanta crawl space repair then please call 404-821-2711 or complete our online request form.
More Tips on Crawl Space Repair
If you are looking for an Atlanta and North Georgia crawl space insulation specialist then please call 404-821-2711 or complete our online request form.